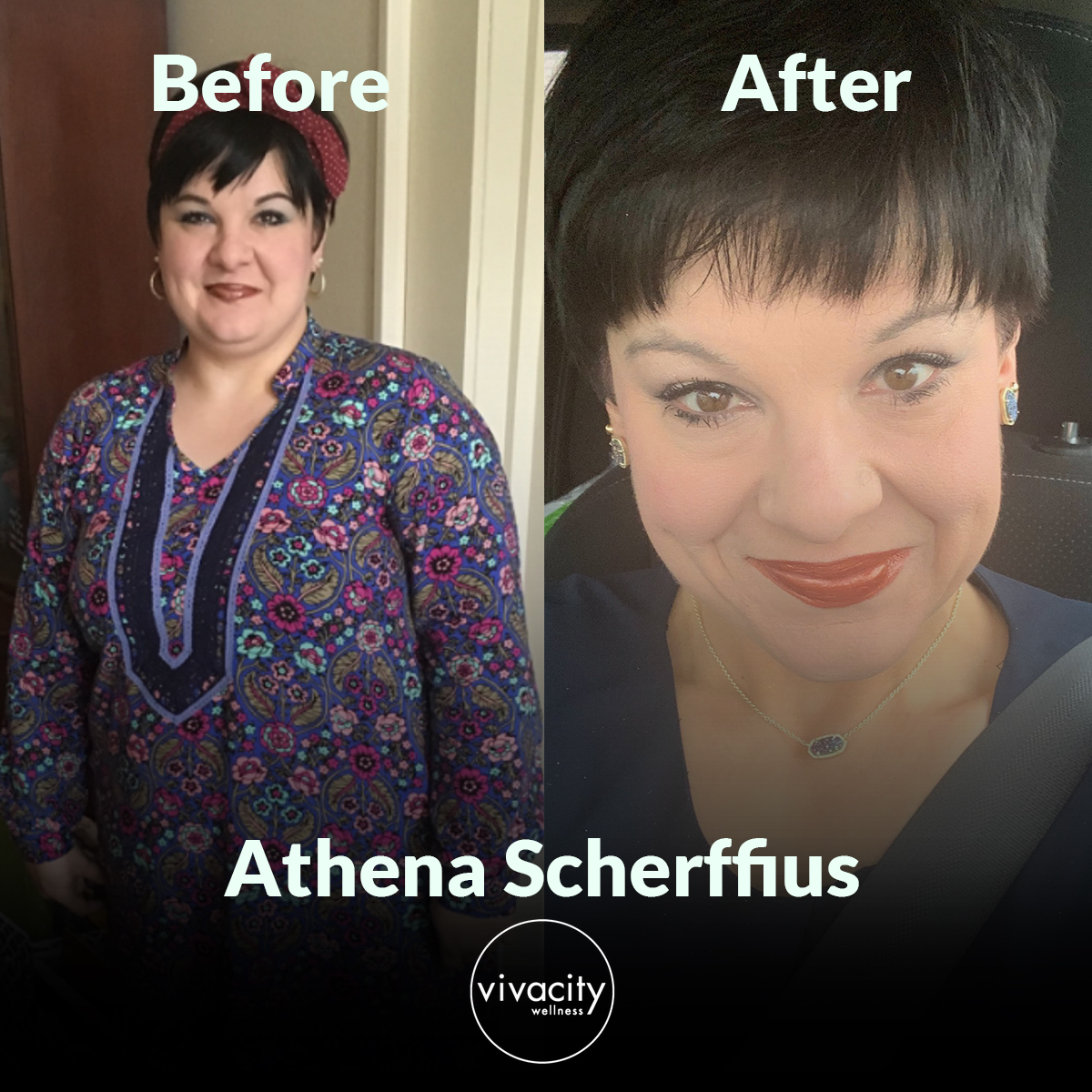 "I started my Ideal Protein journey March 1, 2018. I had been dealing with my thyroid and weight issues for years.. I had tried everything I could possibly think of to help me lose weight, to feel better, and to hopefully get my thyroid back to normal.
I was feeling run down all of the time, zero energy, and I was not happy with the way I looked. I began to have problems with my cholesterol. Diabetes ran in my family and I did not want this. Ideal Protein has literally changed my life for the better. It has helped me to lose weight the right way, (70+ lbs. to date), feel better and have much more energy. My thyroid is back to normal levels. I am off my cholesterol meds and I feel so much more confident in the way I look. I can't begin to tell you how much this program means to me. I don't know where I would be if it hadnt been for Ideal Protein. I firmly believe my health would have continued to decline. I now have my old self back and I feel wonderful.
I will be forever thankful to Dr. Verma and his amazing staff who have helped and encouraged me on this journey. They will help and guide you along each step and cheer you on and won't let you give up!!!!"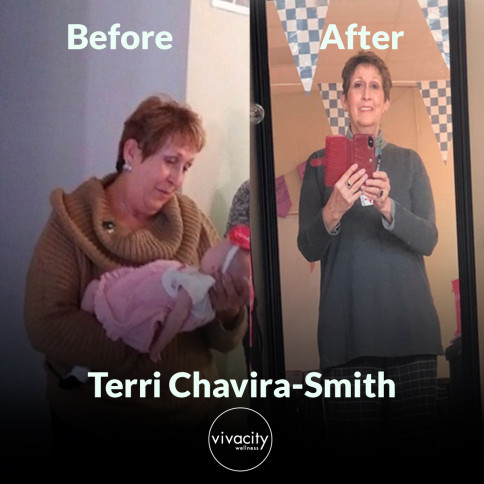 Hello to all who battle with their weight! I have my whole life, but Ideal Protein is a lifestyle I have embraced! The support team at Vivacity taught me how to incorporate the products into a new mindset about food. They fill me up and keep me healthy, which other foods filled me up and kept me on the heavy side of life affecting my health inside and out. It is a way of eating for life which requires weighing food and myself, ordering the correct food supply, keeping IP ALLOWABLE foods stocked, food planning, food prep, adapting my taste, using spices and always having my food with me! It is a mindset you must practice! I can not thank the Vivacity team and Dr. Verma enough for the best 66 year old me! I highly suggest you give yourself this gift! Join today!
Have a blessed day!
Terri Chavira-Smith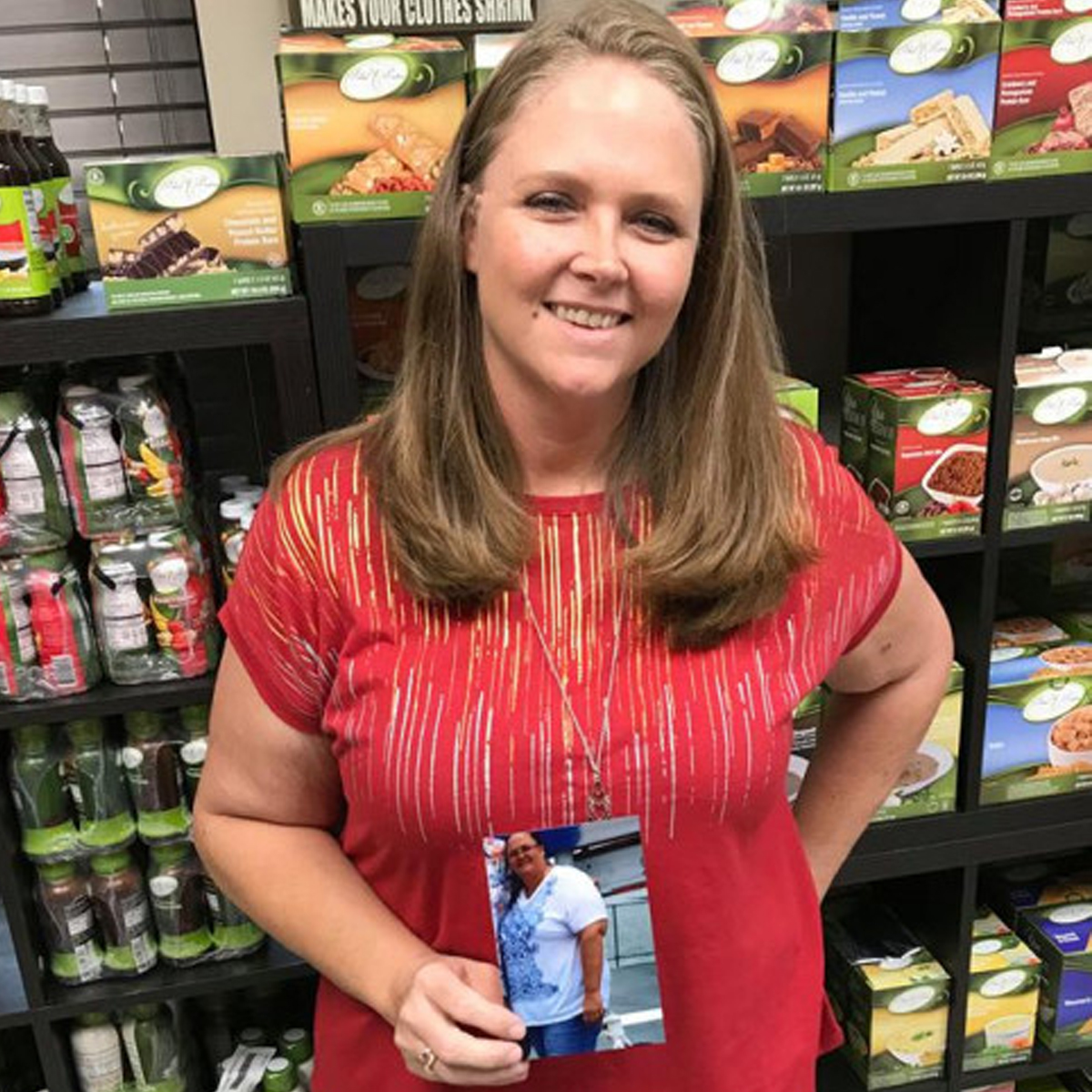 "Well, I have to start by saying that my results are NOT all from Ideal Protein, but I have to include my first part so you can fully understand how bad I was.
I started my journey in Aug. 2017 with some issues with my stomach and after coming to Dr. Verma all that was found was a fatty liver. Which was caused by my severe obesity. At my appointment, I weighed 315 lbs., the biggest I had ever been! I knew I had to do something, so I started questioning the gastric by-pass surgery. After realizing I couldn't afford that, Dr. Verma told me about the clinic's weight loss program. It was called CMWL (Center for Medical Weight Loss). It was a complete meal replacement program that gave me 6 meals a day. The meals consisted of shakes, soups, chips, bars, and oatmeal. Surprisingly, I LOVED IT! It was working and the best part was I didn't have to try to figure out what to eat. I just grabbed one of their products and went on about my day. It even gave me the flexibility to cheat on special occasions such as birthday parties, weddings, etc. But, having that flexibility did not do me any good. It actually hindered my progress and didn't hold me accountable for anything. I stayed on the CMWL program until Jan. 25th, 2018. In all, I lost 44.5 lbs in 20 weeks.
In January 2018, the clinic told me they were discontinuing the CMWL program and going to the Ideal Protein program. I was devastated. This was the only thing that worked for me. Being a plus size woman most of my life, I was beyond grateful for the CMWL program because it was working. When I started looking at the protocol for Ideal Protein, I thought there was no way I could do it because I didn't like any of the vegetables you can eat. Little did I know, it was going to be so much better. I started IP on the 25th of January. My starting weight was 262.5 lbs and my measurements were chest – 50.5″, arm – 15.5″, upper waist – 46″, lower waist – 46.5″, hips – 50″, thigh – 25.5″. On my first week, I really struggled with being hungry all the time but I really didn't want to deviate from the plan. See, cheating on this one can set you back up to two weeks. So, I kept eating the unlimited salad I can have and filled the void with that. Before I know it, my first weigh-in was here. I had lost 5.5 lbs and 3.5 inches in just a week! By week two, it got easier. I started figuring out what vegetables I actually liked and how to cook them. My vegetable list prior to IP consisted of green beans, peas, and carrots and IP (approved) veggies. But with the help of my amazing coaches, Katie, Jessi, and Amanda, I soon learned how to cook things and I love my veggies now! My husband will even tell you how much my cooking has improved. The IP foods are great. There are only a few that I do not like. The snacks are AMAZING. In total, as of Aug. 9th 2018, I have lost 71 lbs. and 54.25″ in 29 weeks (and I'm not done yet.)
Ideal Protein has completely changed my life. This is not a diet, it's a lifestyle change. On your journey, you will learn what to eat and how to eat to maximize your weight loss. You will get one-on-one support from the amazing coaches and others of us that are apart of the IP family are here too! Your weekly weigh-in will keep you on track and hold you accountable for what you put in your body, and don't think it all ends when you hit your (weight loss) goal. My goal has changed 3-4 times. When you do reach that point and you're ready to phase off, the coaches will still be there for you to help you maintain your new healthy life. If you have tried other ways to lose weight and it hasn't worked, join me and the Ideal Protein family and let's get healthy together."
Sincerely a much healthier,
Tabitha Stanek