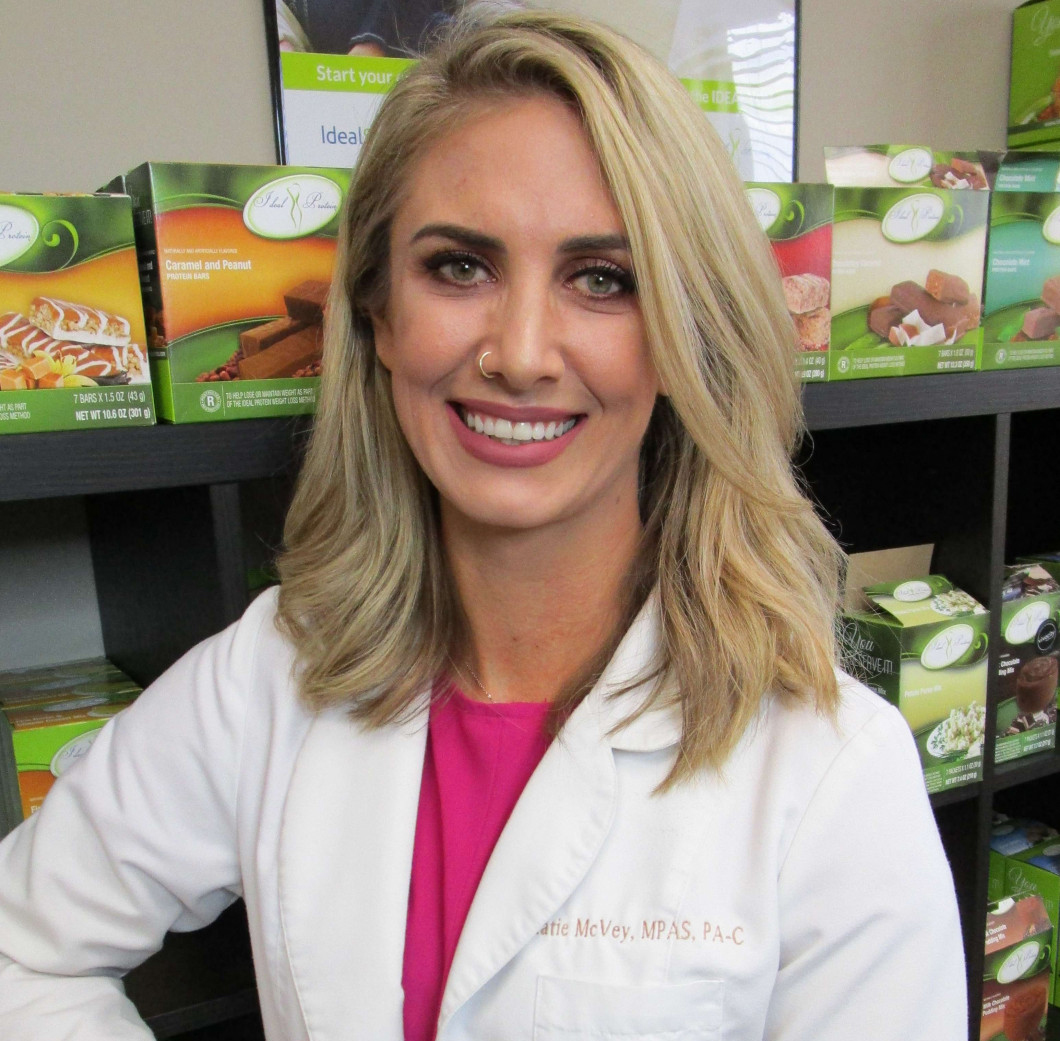 Katelin McVey, PA-C joined Victoria Gastroenterology in 2015.
Education – MPAS from Texas Tech University Health Sciences Center School of Allied Health Sciences Midland, Texas. Pre-requistes for MPAS Program from University of Houston Downtown Houston, Texas. Pre-requisites for MPAS Program from Texas State San Marcos, Texas. Bachelor of Science in Nutrition from The University of Texas at Austin, Texas.
Previously worked at Vitalogy Skincare, San Marcos, TX preparing specimens and assisting in surgeries. Also, as a Wellness Program Manager for Viridian Health Management performing biometric health screenings. Coordinated and managed onsite team and individual wellness programs composed of diet, exercise and goal setting.
Research Experience – Exploring the role of probiotics in the prevention and treatment of antibiotic associated diarrhea in an inpatient setting.
When Ms. McVey sits with a patient she no longer sees them as a patient but as a family member. She is compassionate and uses her heart as well as her skills when treating. Volunteering her time at the Aid Station for Texas Tech University Health Sciences Center Medicine March delivering first aid care for participants. Her and her family is well known, actively giving back to the community. You will be in good hands when under the care of Ms. McVey.
Katie is a full-time mom to her adorable daughter, Harper, an active member of Junior League of Victoria, and is very passionate about healing with food. She likes Yoga, Body Pump, and naps.
Hayley Wisnieski joined Vivacity Wellness Clinic in April of 2022.
Hayley is a recent graduate of Texas State University-San Marcos with a degree in Exercise and Sports Science. Before she started at Vivacity Wellness Clinic, she was a Cardiac Rehabilitation intern at Memorial Hermann Texas Medical Center.
In her free time, Hayley likes to cook new healthy recipes, workout and spend lots of time with her family and her pets! She also loves to learn, she is currently working on receiving her ACE Group Fitness Instructor certification to share her love of staying active to the people around her.
Hayley has a passion for helping others and would love to help you become happier, healthier and to reach your weight loss goals!